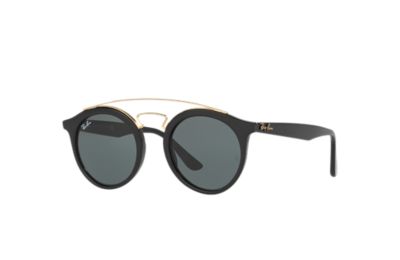 Ray-Ban's new collection of sunglasses is chic, with classic and new styles in bold in- your-face shades that still look like designer sunnies.  I shamelessly selfied all of them at Ilori Optical.  The New Gatsby is to die for-it's like a steam punk modern take on a bar wayfarer…it's a must have.
*This is NOT a sponsored post, these are my real opinions (I will let you know if a post is sponsored, this post simply contains affiliate linkage to Ray-Ban).
The Gatsby:
Behold, The great Gatsby: 😎=😍 They're actually what brought me in to the store. Once I was shown the new collection, I was blown away by how striking and luxe every pair of sunglasses looked that I had to try them all on and show you what they look like on.
Erika
Vanina Vazquez was such a help in guiding me around the Ilori Optical of Aventura Mall- thanks Vanina.